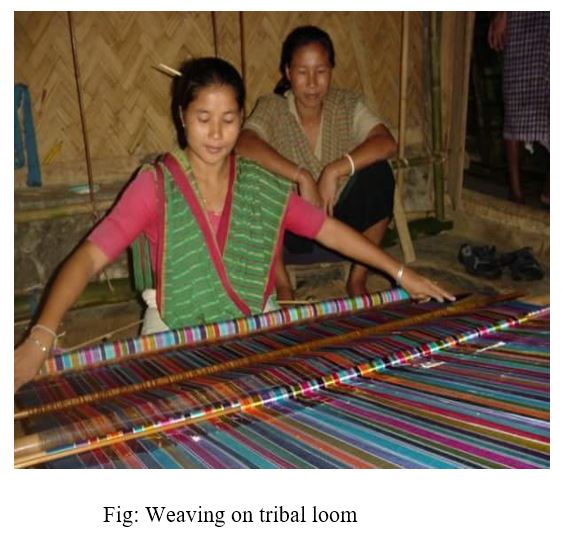 The Glory of Hill Tracts: Tribal Textiles
The Glory of Hill Tracts: Tribal Textiles
Md. Zahirul Islam ( ID: 2013-1-4-076 ) , Department of Apparel Engineering
Md. Shah Miran Munshi ( ID: 2013-1-4-054 ) , Department of Apparel Engineering
---
Tribal Textiles : 
In the furthest part of Bangladesh, which is more famous for its scenic beauties, there lies a treasure trove of exclusive textiles. There are people of different tribes with their own different cultures and of course different taste of fashion and clothes. In a world where fashion is changing its course every day, they offer a wonderful source of inspiration. The textile products  typically used by  tribal community  which signifies their culture, tradition, religion and their way of life is known as tribal textile.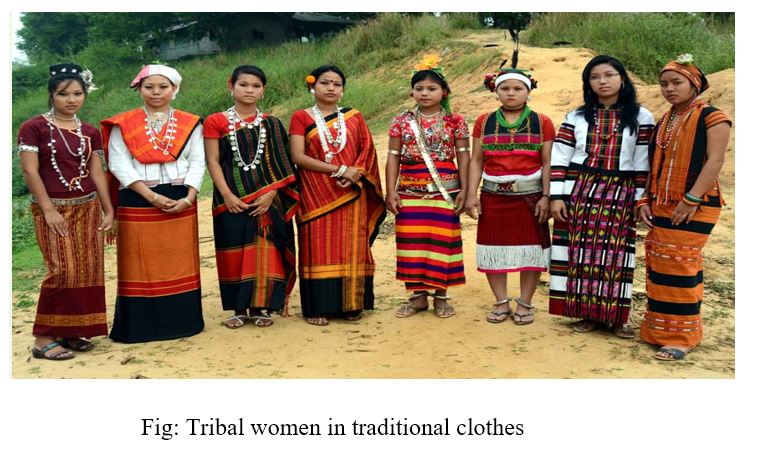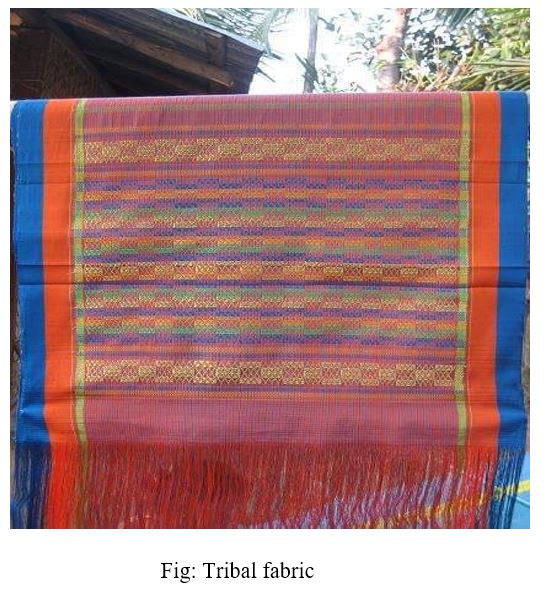 Origin of Tribal Textiles in Bangladesh
The Bengali race came from the Mongoloid, Arakanese, Burmese and Assamese peoples with the aboriginal river, forest and agro-based peoples of old Vanga. The most recent entry of outsiders started in the 8th century A.D. (up to the 12th century) when Buddhist influence was at its height and the great monasteries at Paharpur and Mainamati testify to that influence. The Pala and Sena Dynasty overcame Buddhism and its followers found it safe in the hilly regions of Rangamati, Bandarban, Khagrachari etc. They form some interesting Tribal population of the country.
Among the tribal communities, not all of them have a weaving tradition of their own but several tribes have this. Like the Chakmas produce a wide variety of handloom woven clothes. Handloom is generally run without any electric motor. It is run by a person's hands and feet combination. Handloom is used to produce these tribal textile products like khadi/hadi, phinon, salwar-kameez, gamchha, dhuti, shirts, bedcovers, floor mats, tops, skirt, sari, panjabi, lungi, frocks, shawls, fatua, table-mats and cushion-covers by their own.
Tribal Loom
"Baen" is the most well-known among the other looms. It has twelve main parts, nearly all made from bamboo and the chhaw betal nut tree.
The parts are as follows:
Biyong
Bau Kati- heel section
Charka- spinning wheel
Chorki- for spinning jhoom threads
Leblebi- heel to set threads of taana
Rope- for belt
Shaugtiabach
Siyang- to keep threads uniform
Tagalog– beam
Tammobach– beam
ThurSama- shuttle of bamboo
Tarchi Cam- Waist belt
Tarchidori etc.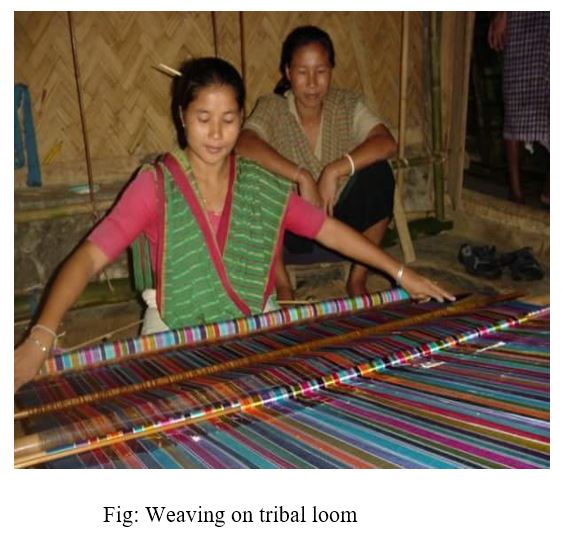 Tribal Designs
Every Chakma girl is taught weaving by her mother and elders. The skill is considered as a qualification of a good wife and mother which has spiritual value given by the art of weaving. At the age of eight, a girl is encouraged to start learning a range of designs, which her mother shows her from their loom woven catalogue known as "the aalum".
A good weaver must learn at least hundreds of patterns. Some of them are described below:
Anaj- pineapple
Aza thang- ducks feet
BangalChabugi- small flower
Bago choke- tiger's eye
Begum bichi- seed of eggplant
Bourgogaw- like Bangla alphabet letter
ChabaKangel- snake twist
Choriphool- design on clay water pot
Daushbeya- 10 sticks
Kanjal- snake curve
Kangara- crab
Majara- cane stool design
Padicabanggach- king of design
Satacrang- small wild marigold
Sathbeyakarangakapya- seven stick
Teen beya- three sticks used to hold threads
Thengbalasatarang- combined pattern
Tuptupi-aat-bo- lizard's foot
Stick counts refer to the number of small sticks inserted in the threads to form the motif. They go up from sixteen to thirty-eight lines in a single pattern. These form the complicated geometric designs of Chakma loom fabric.
Recent changes have occurred in the textural quality of Chakma handloom fabrics, with the entry of rayon, machine made threads and gold zari threads. Traditional jhoom handspun yarn has been replaced by Korean cotton yarn. Now dyeing is done with chemical dyes, and the range has therefore increased. Previously red, black, dark green and white were the main colors.
Features of Tribal Textiles in Bangladesh
Handspun cotton thread is used as raw materials.
Weaving process involves greater creativity of the weaver in the basic pattern.
Color, shape and their arrangements have different meanings.
More often designs have geometrical structures.
It carries tribal tradition, culture, religious values.
It separates different tribal groups by their dresses.
Tribal textiles thus have a great international value because of their unique designs and patterns. And they uphold their identity being introduced differently as well.
In 1965, Bain Textile was established at the Tribal Officer Colony in Tabalchhari area of Rangamati by Manjulika Chakma. She is considered as the pioneer in the handloom fabrics business in Rangamati. Manjulika Chakma also won a Bangladesh Business Awards in 2003 for her outstanding performance in popularizing home-grown Rangamati Handloom fabrics. The rising demand of Rangamati handloom fabric is very high among the tourists. Nowadays, 50 workers are working with Bain Textiles and they are earning approximately BDT 2000-3000 as per their work experience and quality.
Future of Tribal Textiles in Bangladesh
The demand of tribal textiles is growing in local and international fields. Day by day, it is also making customer value by their individualization. If it is possible to establish more tribal textile industry like Bain Textile which will create employment opportunities for the tribal population, it will contribute to the total economy of our country.
Bibliography
(96)