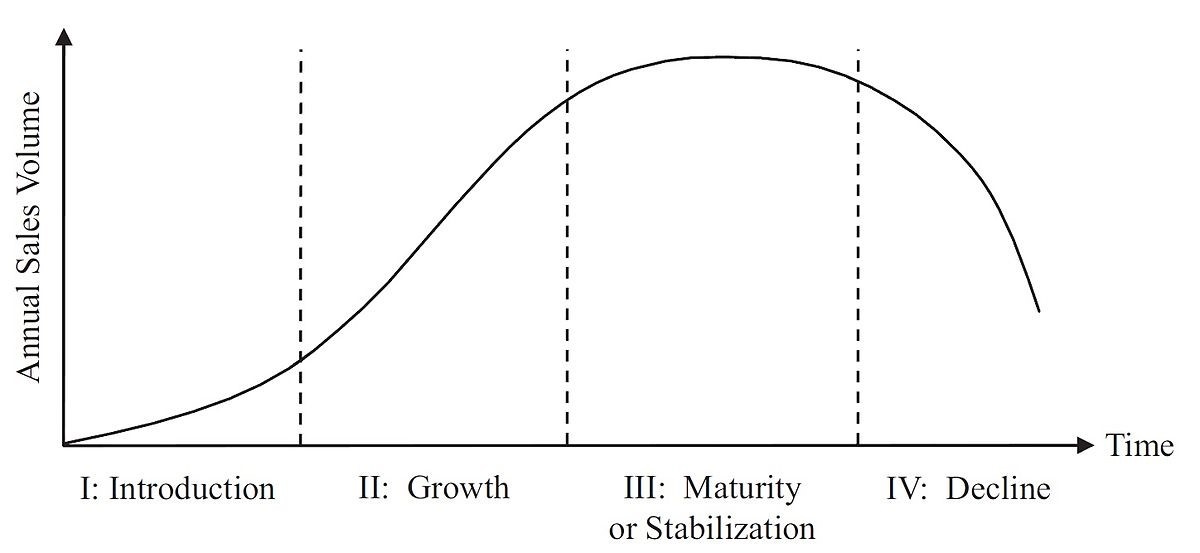 Operation Management | Supply Chain Management
Operation Management
What is 'Operations Management?'
Operations management refers to the administration of business practices to create the highest level of efficiency possible within an organization. It is concerned with converting materials and labor into goods and services as efficiently as possible to maximize the profit of an organization. Operations management teams attempt to balance costs with revenue to achieve the highest net operating profit possible.
Production/operation management is a component of organization which concerned with the creation of utility in raw materials through conversion process.
 As a part of management, it has following functions:
 Planning: Activities that establishes a course of action and guide future decision making is called planning.
Organizing: Activities that establishes a structure of tasks and authority is called organizing.OM establish a structure of roles and the flow of information within the OM subsystem.
Controlling: Activities that assure the actual performance in accordance with planned performance is called Controlling. To ensure that the plans for the OM
Subsystems are accomplished, the OM manager must exercise control by measuring actual outputs and comparing them to planned operations management.
Behavior: Human aspect on the job is called behaviour. OM managers are concerned with how their efforts to plan, organize, and control affect human behavior.
Models: The techniques which are used for problem solving is called Models. As a process of plan, organizes, and control the conversion process, OM manager encounter many problems and must make many decisions.
Supply Chain Management
Supply chain management encompasses the planning and management of all activities involved in sourcing, procurement, conversion, and logistics management. It also includes coordination and collaboration with channel partners, which may be suppliers, intermediaries, third-party service providers, or customers. Supply chain management integrates supply and demand management within and across companies. Supply chain management is concerned with the total management of the supply chain.

In considering the fundamentals of supply chain ,one must have consider the following phase.
1 . Objectives => Customer Service/Supply Chain Investment and Costs
2 . Philosophy => Supply Chain vs. Supply Chain (i.e. not Company vs. Company) – the chain is only as strong as it's weakest link.
3 . Manage the flows=> Integrated management of the material, money and information flows throughout the chain
4  . Relationships=> Re-appraisal of internal and external customer/supplier realtionships
Business Channels:
The link between the manufacturer and the customer is called the Channel. The channel accomplishes all the tasks necessary to get the product/service to market .Tasks can be performed by the manufacturer or be delegated throughout the channel.
Channels Tasks are follow :
Contacting potential buyers
Negotiating
Selling
Contracting
Transferring title
Training
Financing
Servicing the product
Inventorying
Transporting and
Storage.
 The classification of channels are ….
| | |
| --- | --- |
| Direct channel | Indirect channel |
| Direct Marketing Systems | Single-Party Selling System |
| Direct Retail System | Multiple-Party Selling System |
| Personal Selling Systems |   |
| Assisted Marketing System |   |
E-Channels : 
There are a number of different distribution channels available on the Internet which could be utilized efficiently.
Social networks (Face book, MySpace, Fraudster)
Social bookmarks (delicio.us, Stumble Upon, Digs)
Social media (YouTube, Flicker, Podcasts)
Blogs
Browser extensions
Search engine
Vendor Selection:
Vendor Selection process are as follow:….
                                   1. Tech Assessment
                                   2. Needs Analysis
                                   3. RFP(Request For Proposal)
                                   4. Bid Evaluation/Finalists
                                    5. Demos/Due Diligence
                                   6. Vendor Selection
                                  7. Contract Negotiation.
Selecting a vendor the following consequence need to consider : 
FUNCTIONALITY: The current features and benefits of the system and the ability of these features to allow the client employees to do their jobs better. The users' perception of future systems migration and the impact it will have on the client .The ability of the system to support the sales and service goals set by the client project.
VENDOR STRENGTH: The ability of the vendor to support and enable the strategic goals of the client. The ability of the vendor to deliver promised systems and programs on time and with consistent high quality.
PRICE: The base unit prices that will be charged. The structure of price increases over five years in various growth scenarios. The additional products and services that are included as part of the base.
ARCHITECTURE
The technical design of the system and the underlying hardware and software used to support it.
The ability of the vendor platform to support the continual upgrade and improvement of the core systems.
RISK
Risk is divided into three categories:
 Technology Risk – The potential that newer, unproven or undeveloped technology will cause problems in the operating units. Conversely, the risk that older technology will lack the functionality and flexibility needed by the client.
 Conversion Risk – The possibility that the conversion to new systems will negatively
impact the ability of the client to execute plans and attain goals.
 Operations Risk – The possibility that back office and other client operations will be
negatively impacted, either during or after conversion.
Inventory Management:
A stock of items held to meet future demand. Inventory is a list for goods and materials, or those goods and materials themselves, held available in stock by a business.
Types of Inventory are as follow:
Raw Materials – Basic inputs that are converted into finished product through the manufacturing process.
Work-in-progress – Semi-manufactured products need some more works before they become finished goods for sale.
Finished Goods – Completely manufactured products ready for sale.
Supplies – Office and plant cleaning materials not directly enter production but are necessary for production process and do not involve significant investment.
An optimum inventory level involves three types of costs
Ordering costs:-
Quotation or tendering
Requisitioning
Order placing
Transportation
Receiving, inspecting and storing
Quality control
Clerical and staff
Stock-out cost
Loss of sale
Failure to meet delivery commitments
Carrying costs:-
Warehousing or storage
Handling
Clerical and staff
Insurance
Interest
Deterioration, shrinkage, evaporation and obsolescence
Taxes
Cost of capital.
Dangers of Over investment
unnecessary tie-up of firm's fund and loss of profit – involves opportunity cost
Excessive carrying cost
Risk of liquidity- difficult to convert into cash
Physical deterioration of inventories while in storage due to mishandling and improper storage facilities.
Dangers of under-investment
Production hold-ups – loss of labor hours
Failure to meet delivery commitments
Customers may shift to competitors which will amount to a permanent loss to the firm
May affect the goodwill and image of the firm.
EOQ & Re-order point:
EOQ – gives answer to question "How much to Order"
EOQ =(2CO/I)
C = Annual demand
O = Ordering cost per order
I = Carrying cost per unit
 Re-order point – gives answer to question "when to order.
Emerging trends in inventory management
Entering into log term contract at a fixed price to reduce uncertainties
Just-in-time
Kanbans – Japanese technique (Only produce when demand comes)
Internet based ordering system
Supply chain management
Vendor development
Investment in plant and machinery
Lead Time:
Lead time is the amount of time that passes between the commencement and the end of a process. Manufacturing, supply chain management, and project management scrutinize lead time to reduce the time between conception and finalization of a project. Companies review pre-processing, processing, and post-processing data, comparing each result against benchmarks to determine where inefficiencies.
When talking about Order Lead Time (OLT) it is important to differentiate the definitions that may exist around this concept. Although they look similar there are differences between them that help the industry to model the order behavior of their customers. The four definitions are :
The Actual Order Lead Time:(OLTActual)[5] The order lead-time, refers to the time which elapses between the receipt of the customer's order (Order Entry Date) and the delivery of the goods."
The Requested Order Lead Time:(OLTRequested) represents the time between the Order Entry Date and the customer requested delivery date; this measurement could help the company to understand the order behavior of the customers and help to design profitable models to fulfill customer needs.
The Quote Order Lead Time:(OLTQuote) is the agreed time between the Order Entry Date and the supplier's committed deliver date of goods as stipulated in a supply chain contract.
The Confirmed Order Lead Time:(OLTConfirmed) represents the time between the Order Entry Date and the by the supplier confirmed delivery date of goods.
Logistic Support: Logistics is the science of planning and carrying out the movement and maintenance of forces. In its most comprehensive sense which deal with: (a) design and development, acquisition, storage, movement, distribution, maintenance, evacuation, and disposition of materials; (b) movement, evacuation, and hospitalization of personnel; (c) acquisition or construction, maintenance, operation, and disposition of facilities; (d) acquisition or furnishing of services
| | |
| --- | --- |
| Logistics Elements | Support |
| Maintenance Planning | Product maintenance plans. |
| Design Interface | Engineering , structure , ECOs , Field change orders, updates, upgrades |
| Manpower & Personnel | Field service engineers, technical support |
| Technical Data | User manuals , service manuals, dealer support, web services updates. |
| Support Equipments | Field service equipment related to product |
| Training & Training Support | User training, field service engineer, technical support training |
| | |
| --- | --- |
| Logistics Elements | Support |
| Computer Resources | After-sales customer services, data bases, web sites |
| Supply Support | Service parts , accessories, repair parts, repair points and refurbishment. |
| Packaging , Handling , Storage, & Transportation ( PHS & T ) | Packaging of supply items, distribution stock points , distribution networks |
| Facilites | Products impact on existing facilites , new facilites. |
Measures of Logistics
Reliability: How often a thing breaks. Expressed in failures/unit of measure.
Maintainability: The ease with which an item is repaired -Includes time to diagnose the problem, fix the problem and verify the fix.Usually expressed as mean time to repair.
Availability: The amount of time a piece of equipment is available for use.
What can we do?
Be aware of hidden vehicle support cost
Read consumer type evaluations
Look for accessibility of components
Talk to mechanics
Ask dealer for scheduled maintenance costs.
Complain about support costs.
Product Life Cycle Management:
The application of different strategies to meet challenges of four product life cycle stages.Ensure that the manufacturer can maximize sales and profits.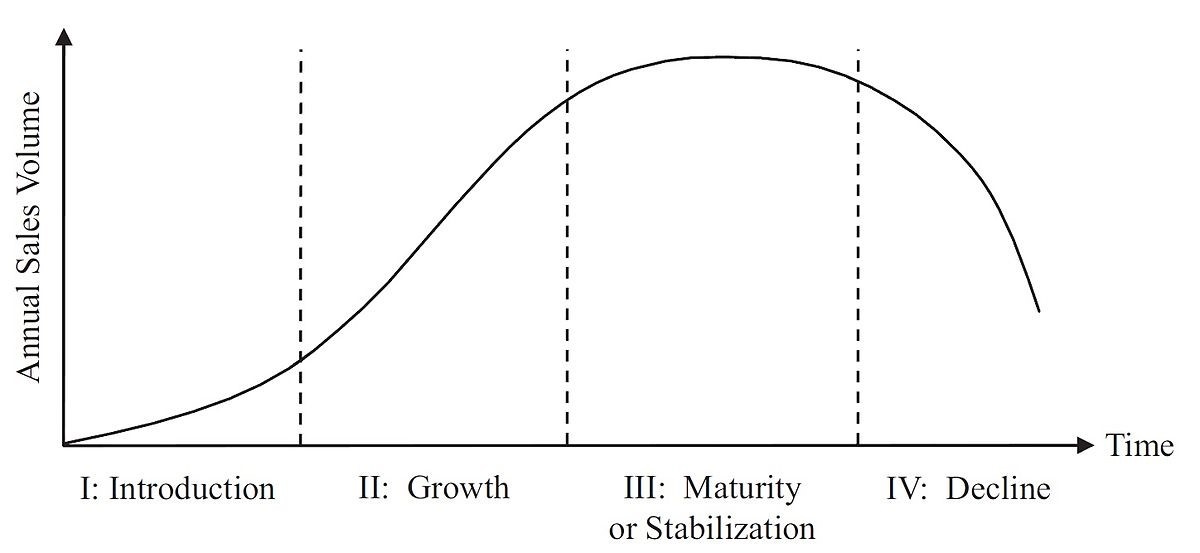 To manage the product life cycle, need to focus on key business areas:
1.Development: First and important phases of the manufacturing process.Its the phase that need to spend time and money.
2.Financing: Funds to launch a new product and sustain it through the Introduction stage.Further investment through the Growth and Maturity stages.
3.Marketing: Adapt the marketing and promotional activity, depending on stage of product life cycle.
4.Manufacturing: Manufacturing cost may change during its life cycle:
 5.New processes and equipment: high cost
Market develops and production increases: cost start to fall
Efficient and cheaper methods of production: costs fall further
6. Information:
Information is crucial to the success of any product:
Potential market data
Feedback about different marketing campaigns
Monitoring the growth and decline of the market
(118)