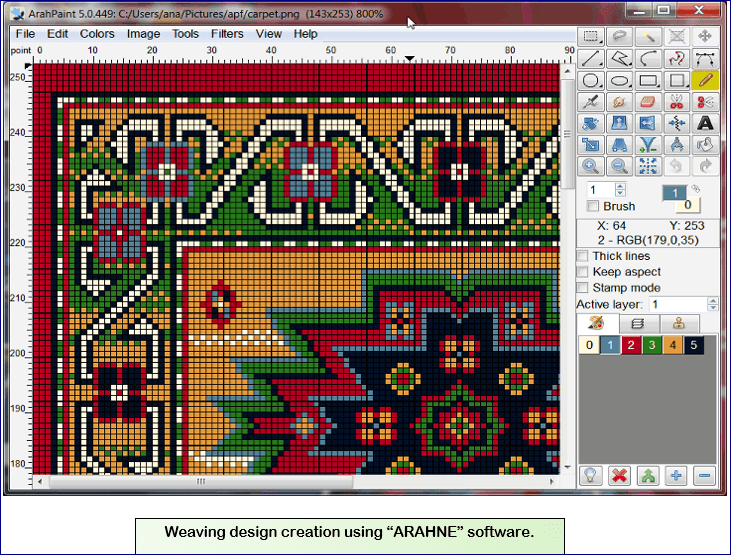 Application of Software in Textiles | Weaving Industries
Application Of Different Software In Weaving Industries :
Textronic Cad System:
Textronic offers a suite of CAD solutions that takes one from concept through design, handling the preproduction requirements and integrates with the modern modern machine ensuring a smooth and efficient production of dobby, jacquard, printed fabrics or carpets reducing time, saving cost and improving market response time.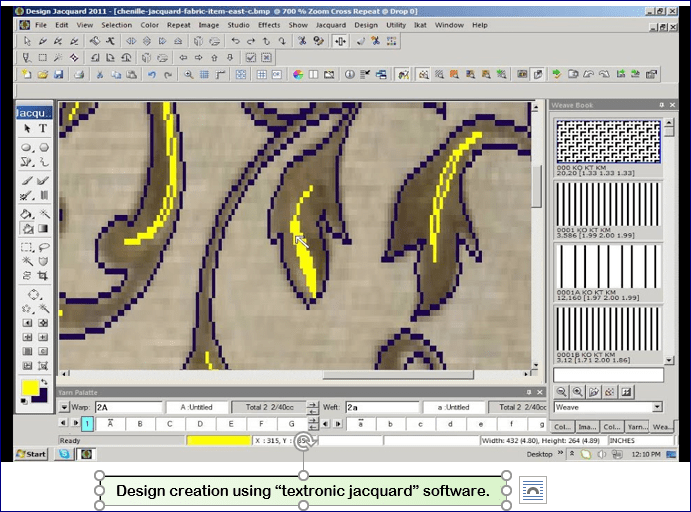 ARAHNE:
Develops CAD/CAM software for dobby and jacquard since 1992. Dobby and jacquard design software integrated in a single product. All packages include a database of 40000 weaves. It's a powerful pattern making program where modification such as thread pattern, yarns, colors, regulator, denting, variable density is immediately visible on fabric simulation.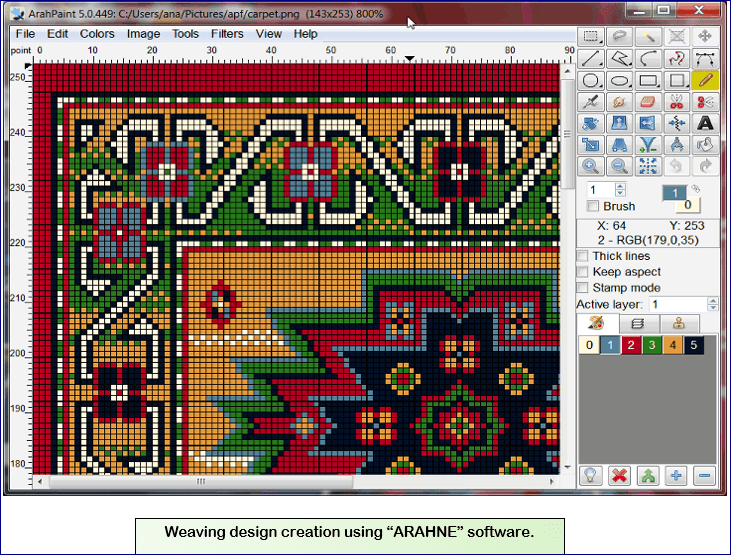 NED GRAPHICS:
Helps to develop weave structure that will give fabric extra touch of aspect and look of the material. Build own library of weaves and store them in bitmap format. The weave editor is a part of the complete jacquard situation offered by the NED graphics to create, study and simulate the most comprehensive jacquard fabrics.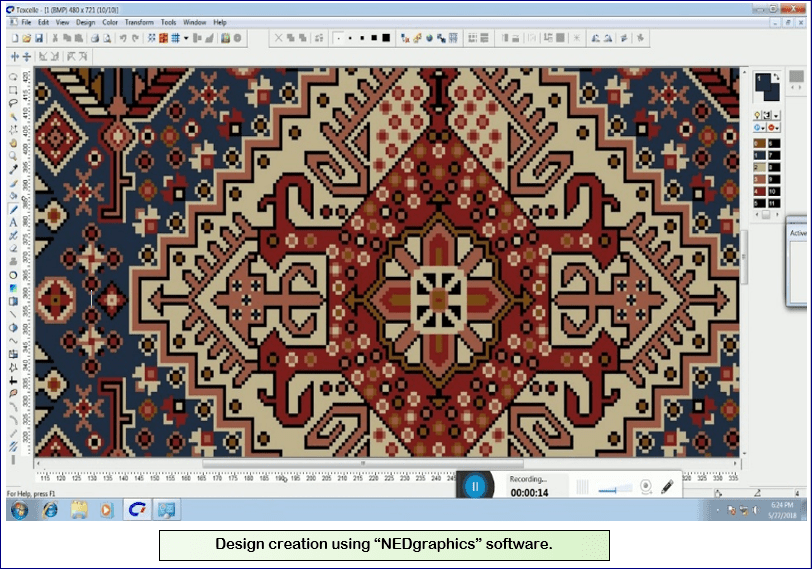 WEAVE IT:
It is a weaving software program for creating, designing and displaying weaving drafts and patters. Weavers create the threading, threading and tie up and weave it will display the draft as a drawdown.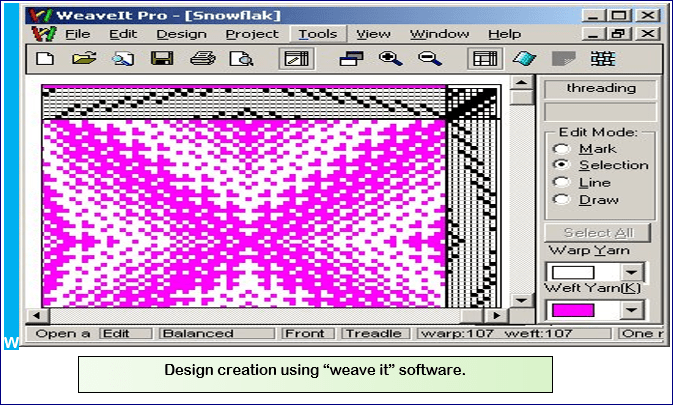 GRID N' WEAVE IT:
It provides basic drawing tools. It allows one to specify the weaving properties of the drawing based on warps and yarns. One can create a grid that prints over the drawing to help size the weaving.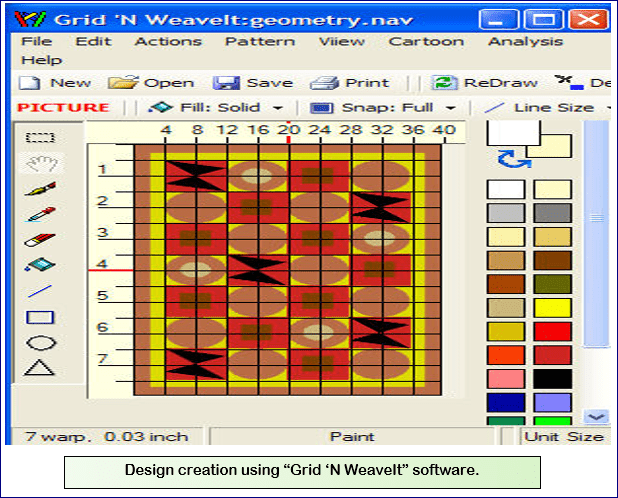 Design Dobby:
It creates perfect, true-to-life simulation for all types of fabric – yarn dyed, classic fine cotton, large and casual fabric, linen, mélange, fancy yarn etc.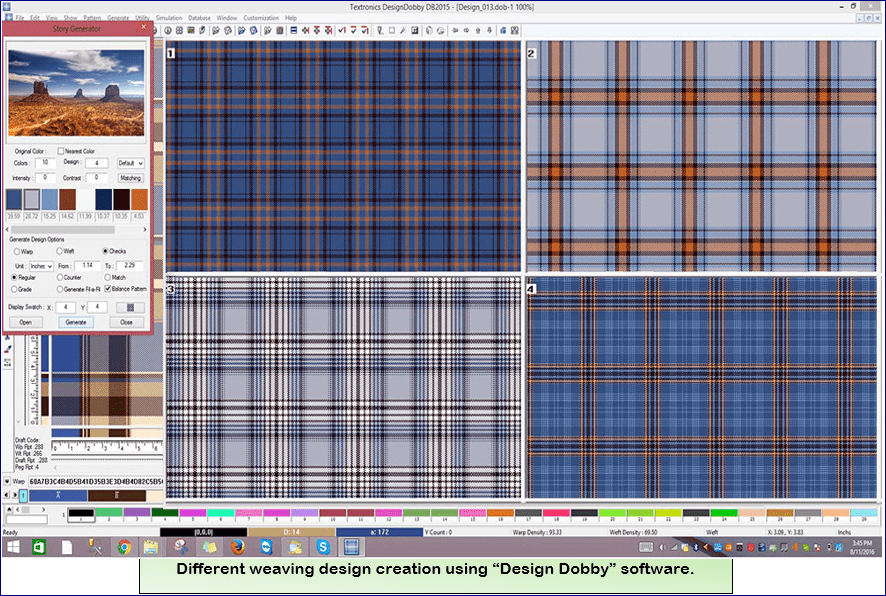 Application Of Different Software In Knitting Industry:
STOLL M1:
Stoll software solution offers innovative software tools for mare transparency, efficiency and economical pattern and knitting process. Pattern programming, connectivity with machines and quick bug fixing are enabled by these tools.
SHIMA SEIKI SDS:
SHIMA SEIKI'S SDS-ONE APEX3 can be used to design flat knitting patterns including structure patterns, intarsia patterns and jacquard patterns. It can also perform realistic simulation of yarn such as mohair yarn, slub yarn, and shiny yarn, taking into according plating, number of thread take ups and counts. It also improves production efficiency with a database of more than 1000 structure pattern, which are linked up with a KnitCAD software for SHIMA SEIKI knitting machine.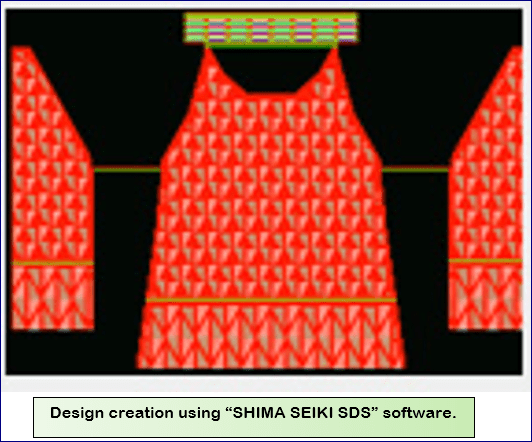 YX ENDIS:
It's a CAD/CAM software and process speeders for weaving, knitting, printing, mapping, color conformity, PDM/PLM, CAD/CAM access, mobile sales.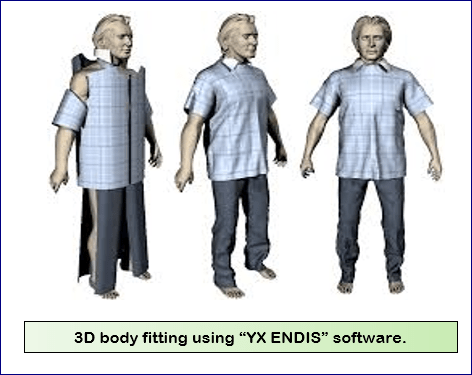 (581)