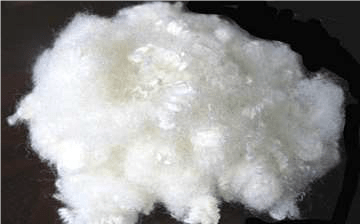 Viscose Rayon | Part 01
Viscose Manufacturing Process | Part 02
Viscose Rayon | Physical & Chemical Properties |Identification & Uses of Viscose Rayon Fiber 
---
  Viscose Rayon
Rayon was the first regenerated cellulosic fibre. It is also called 'artificial silk'. Regular rayon is called viscose rayon. Some rayon is made by using the cuprammonium process and is called the cupro rayon under the trade name Bemberg™.
Viscose rayon, a man-made fibre composed of 100% regenerated cellulose, was discovered in 1891, and the first commercial production was undertaken in 1905 by Courtaulds. It is made from cotton linters or wood pulp, usually obtained from spruce and pine trees. Initially, viscose was called "artificial silk" and later named as rayon because of its brightness and similarities in structure to cotton (rayon is a combination of sunray and cotton). The other two regenerated cellulose fibres are cuprammonium (cupro) and polynosic (modal). In the United States, these three regenerated cellulose fibres are still referred to collectively by the generic term rayon. But the International Organisation for Standardisation (ISO) prefers the name viscose and defines viscose as regenerated cellulose obtained by the viscose process. The name viscose was derived from the word viscous, which describe the liquid state of the spinning solution.
 Viscose rayon is one of the most absorbent of all textiles. It is more absorbent than cotton or linen and is exceeded in absorbency only by wool and silk. A variation of rayon is classified as high wet modulus (HWM) rayon or polynosic rayon. This type of rayon is launderable.
 

Physical Properties of Viscose Rayon:
  1 . Strength: The tensile strength of viscose rayon is greater than that of wool,but is only about half as great as that of silk.Viscose rayon is also weaker than cotton
and linen and its strength is reduced 40 to 70% when wet.The strength is controlled by stretching which causes a greater orientation of the molecules.Viscose is easily stretched when wet and swollen.If dried in a stretched condition,it will relax and shrink upon again becoming wet.
  2 . Elasticity: Viscose rayon has greater elasticity than cotton or linen but less than wool or silk.
  3 . Drapability: Viscose rayon possesses a marked quality of drapability because it is relatively a heavyweight fabric.The filament can be made as coarse as desired depending on the holes in the spinneret.
  4 . Resilience: Viscose rayon lacks the resilience natural to wool and silk and creases readily.But it should be remembered that the resistance of a fabric to creasing depends on the kind of yarn,weave and finishing process.
  5 . Heat Conductivity: Viscose rayon is good conductor of heat and is therefore appropiate for summer clothing.Spun rayon fabrics however are adaptable to winter apparel because they can be napped.
  6 . Absorbency: Viscose rayon is a one of the most absorbent of all textiles.It is more absorbent than cotton or linen.The combination of high heat conductivity and high absorbency of rayon makes it very suitable for summer wear.
  7 . Cleaning and Washability: Because of its smoothness viscose rayon fibre helps to produce hygienic fabric that shed dirt.Some viscose rayon fabrics wash easily and depending on the finish that may be given to them.They will not become yellow when washed or dry cleaned.Regular rayon fabrics have limited washability because of the low strength of the fibre when wet.When laundered ,a mild soap or detergent and warm water should be used.
  8 . Shrinkage: Viscose rayon fabrics tend to shrink more than cotton fabrics of similar construction.Knitted fabric always shrink more than flatwoven fabrics because of the nature of the construction.When spun viscose rayon is blended with wool,the great amount of shrinkage characteristic of the wool is reduced.
  9 . Affect of Heat: Since viscose rayon is a pure cellulose fibre,it will burn in much the same manner as cotton.Application of heat at 300*F (150*C) causes viscose rayon to lose strength above 350*F (177*C) it begins to decompose.
  10 . Effect of Light: Viscose rayon has generally good resistance to sunlight,though prolonged exposure of intermediate tenacity rayon results in faster deterioration and yellowing.
 

Chemical Properties of Viscose Rayon:
  1 . Effect of Acid: Similar to cotton fibre.Viscose rayon is attacked by hot dilute or cold concentrated mineral acids(H2SO4,HCl) which weaken and disintegrate the fibre.
  2 . Effect of Alkalis: Like cotton,Viscose rayon has a high degree of resistance to dilute alkalis. Strong solutions of alkali cause swelling with loss of tensile strength.
  3 . Effect of Bleach: Viscose rayon is sensitive to oxidizing agents such as high-strength hydrogen peroxide.As a result the bleaching of regenerated cellulose fibers may not always necessary before dying.
  4 . Action of Microorganisms: Microorganisms (moulds,mildew,fungus,bacteria) affect the colour,strength, dyeing properties and luster of rayon.Clean and dry viscose rayon is rarely attacked by moulds and mildew.
  5 . Effect of Iron: Viscose Rayon is attacked with iron in the form of ferrous hydroxide weakens the yarns. Therefore staining, marking or touching of rayon to iron or iron surface should be avoided.
  6 . Action of Solvents: Textile solvents can be used on Viscose rayon without any deteriorating effect.
 

Chemical Structure of Viscose Rayon :
Chemical structure of viscose is same as that of cotton i.e. Cellulose, But the polymer chains are much shorter.The degree of polymerization ( DP ) value of rayon is 400 – 700 while that of cotton is 5000.

 

Chemical Composition of Viscose Rayon:
| | |
| --- | --- |
| Components  | Percentages |
| Cellulose | 40-50% |
| Lignin | 20-30% |
| Hemicelluloses | 10-30% |
| Polysaccharide | Something |
 

Identification of Viscose Rayon:
Microscopic View: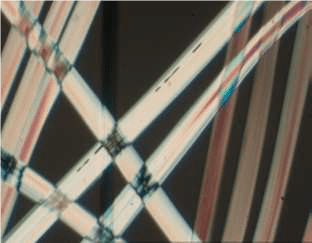 Longitudinal: Uniform diameter with striation running parallel to the fiber.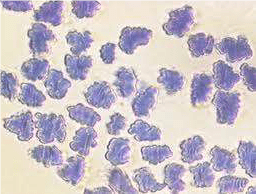 Cross-sectional: highly servated (nearly round for polynosic)
  Burn Test:
Burns slowly without flame with slight melting and smell of burnt paper, leaves soft black ash.
  Solubility Test:
Soluble:
80% Sulphuric acid (m/m) at room temperature for 15 min.
Insoluble:
Nitric acid (conc.) at room temperature for 15 min.
Acetone at room temp.
Chlorine bleach 5%.
90% Phenol or m-cresol at room temp.
Formic acid 90%
 

Some Major Viscose Rayon Fiber Uses:
Apparel: Accessories, blouses, dresses, jackets, lingerie, linings, millinery, slacks,sportshirts, sportswear, suits, ties, work clothes.
Home Furnishings: Bedspreads, blankets, curtains, draperies, sheets, slipcovers,tablecloths, upholstery.
Industrial Uses: Industrial products, medical surgical products, nonwoven products,tire cord.
Other Uses: Feminine hygiene products.
Viscose Manufacturing Process | Part 02
(2377)