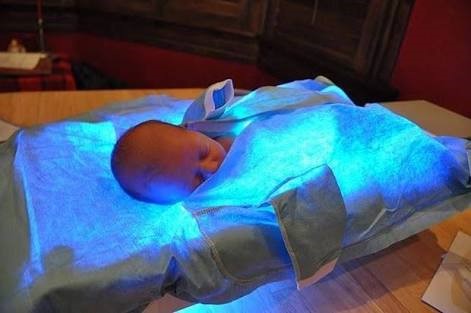 Smart Medical Fabric Technology 
Smart Medical Fabric Technology 
Think, just like your smartphone, if your wearing clothes could be smart! But today in 2020, your vision is another's mission.
Let's make it clear..
No. Don't think that it is medical textile. Rather, it is a smart medical textiles which boost up our health care. Just like a nurse, your smart fabric deals to monitor your health 24 hours. Sensors adjusted right into the textile gives the least annoying way to monitor the conditions of the patient.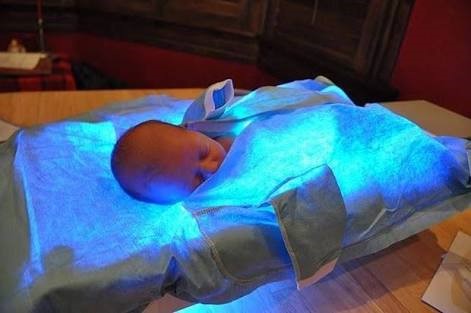 Research & Development of Smart Fabric Technology :
This smart fabric technology is designed by the VTT Technical Research Centre of Finland.
Features of Smart Fabric :
Inspect body temperature of patients through fabrics integrated with sensors.

Adjusting the temperature according to the needs of patients.

It is particularly essential for the patients who feel cold after surgery or get too hot during operation.

It can also measure the heart rate of the patient.
Key factors to bring this revolutionary changes :
VTT provides novel flexible, soft, comfortable, and even stretchable wearable sensor patches for health care and wellness application.

VTT has an advanced data analytics and machine learning vision and mission.

It offers wireless sensors platforms that can be customized for customers needs.
How they adjust electronics in the skin?
Due to novel healthcare and wellness applications – especially in home care and in sports – require continuous wireless measurement of various parameters from the human body,  such as temperature, heart rate, and oxygen saturation. However, electronics today are wired, bulky, and clumsy to use. Ultra-comfortable solutions for wearable electronics that are flexible, soft, conformable, and even stretchable and that can be worn as patches – intelligent plasters – are required.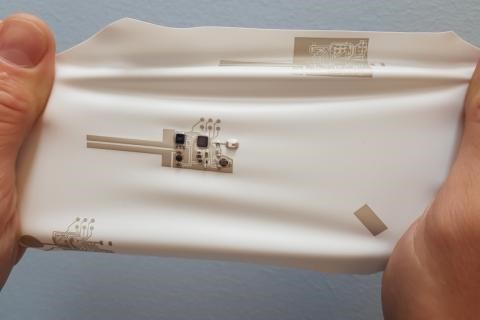 VTT gives the whole elastic wireless sensor development package under one roof: materials, manufacturing & integration, HW and SW design and application.
Let's know how they do it?
VTT has unique expertise in flexible electronics and especially in the upscaling of developed technologies to high-volume and low-cost roll-to-roll production. The latest advancements include the realisation of wireless sensor patches using stretchable substrates. When compared to commercially available products, VTT's technology is much better in terms of miniaturization, conformability.
Data is the king:
VTT technical research centre  has expertise and capabilities in advanced data analytics and machine learning (ML). The sensor data needs to be processed on the fly and data processing algorithms and adaptive models need to be adapted according to the situation. VTT data pipeline solutions enable meaningful and optimized data flow from tiny continuously measuring sensors, through the edge, to the cloud processing for services. ML pipeline solutions for small devices by VTT are unique and provide benefits in flexibility and adaptively beyond currently used in similar solutions. 
Wireless Sensor Platforms at VTT :
VTT gives several wireless sensors platforms – ready to be modified according to customer needs. Their FlexDot is an ultra-compact stick-on wireless sensor patch featuring 3-axis accelerometer and gyroscope, Bluetooth data streaming to mobile devices, and it is fully sealed but has breathable encapsulation with skin-friendly adhesive. It can be used, for instance, for unobtrusive motion sensing and recording.
VTT's Stretch Node is an elastic wireless sensor platform intended for healthcare and wellbeing applications. It features direct integration of electronic components on elastic materials and it is manufactured using high throughput roll-to-roll processes.
(281)