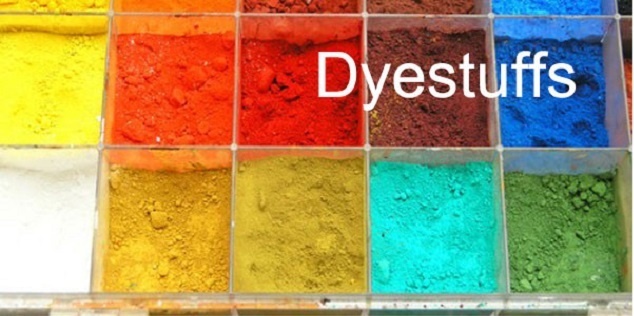 Dyestuff | Classification of Dyestuffs
Dyestuff:
Dyestuffs are organic and inorganic substances which consists of chromophore groups, can change the physical and chemical properties of any substance , can absorb light and reflect lights to show color. They are unsaturated complex compound.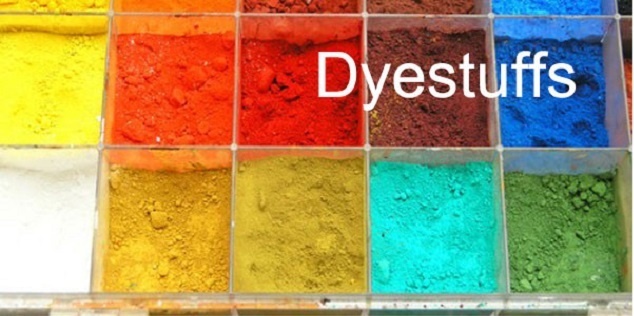 Characteristics of dyestuff :
It must contain chromophore group
Chromophore group can be different types like -NO2,-NH2,-CO-,-N=O.
It must make dilute solution when it mixed with H2O but it can also insoluble too.
Dyestuff must penetrate into the fibre .
It must have stability and fastness property.
Criteria for choosing a Suitable Dyestuff :
It must be –
Cheap
Non-toxic
Compatible with other chemicals and dyes
Better color fastness
Better stability
Substantivity
Better brightness
Good levelness on the materials
Exhaustion of dyestuffs to fibre :
Moving of dyestuffs from dyebath to the surface of the fibre
Absorption of dyestuffs into the surface of the fibre.
Diffusion of the dyestuffs into the center of the fibre.
Classification of dyes :
According to application
According to Common Parent Structure.
Classification According to Application:
Direct Dye
Basic Dye
Acid Dye
Sulfur Dye
Vat Dye
Aniline Black
Reactive Dye
Azoic Dye
Disperse Dye
Metal Complex Dye
Mordant Dye
Classification According to Common Parent Structure :
Nitro ( -NO2 ) Dye
Nitroso ( -NO- ) Dye
Azo ( -N=N- ) Dye
Azine Dye
Indigoid Dye
Sulphur Dye
Stilbene Dye
Xanthene Dye
Quinoline Dye
Oxazine Dye
Tartiary Methane Dye
Methine Dye
Indamine Dye
Anthra Quinine Dye
Lactone Dye
Thiazole Dye
Acridine Dye
(2511)