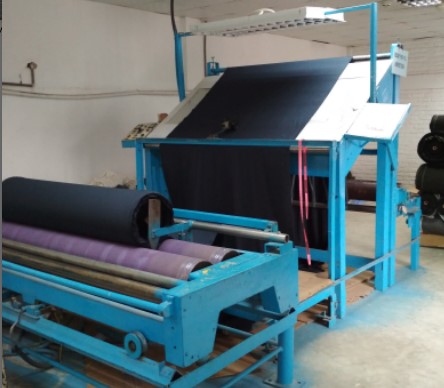 Fabric Inspection | Four Point System
Fabric Inspection | Four Point System
---
Inspection: The essential process of maintaining the quality of raw materials used during making the finished product is called inspection. For garments, need to check the quality of fabric, sewing thread, trims etc. The process is done following a specific SOP to check the specific items.
Four-Point System: Most used method in garment industry for fabric inspection which is performed following ASTM D5430-93 ( Standard Test Methods for Visually Inspecting and Grading Fabrics ). Defects are indentified at a clearly noticable distance of 3 feet and marked with points. Every possible defects has a demerit point depending on its severity in this system.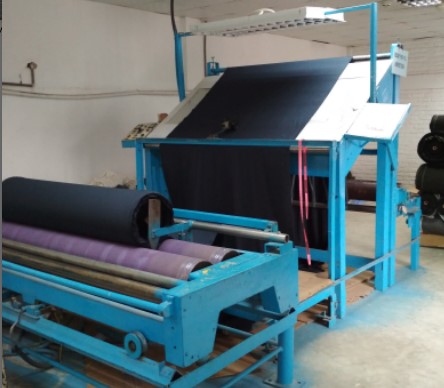 To use this system someone have to know following things:
Fabric inspection method or preparation
Vast idea on nature of fabric defects (how an error looks and its appearance)
Criteria of giving penalty points based on defects and defect length
Calculation method of total penalty points for total defects found in a fabric roll or than
A Check sheet or format for recording data
Fabric Inspection Method: 
Fabric is inspected to determine its acceptability from a quality view point.  There are various fabric inspection systems such as- 
   4- point system

   10- Point system

   2.5- point system etc.
Defect Classification: The 4-Point System assigns 1, 2, 3 and 4 penalty points according to the size, quality, and significance of the defect. No more than 4 penalty points is assigned for any single flaw. A defect can be measured either length or width direction; the system remains the same. Only major errors are considered. No penalty points are assigned to minor defects. Whenever errors are recognized during fabric inspection under 4 points system and defect must be assigned a number of points depending on the severity or length.
| | | |
| --- | --- | --- |
| Inches ( ˝ ) | (mm) | Points |
| From 0 > 3″ length/width | Up to 75mm |  1 point |
| From 3.1″ > 6″ length/width | 75mm  > 150mm |  2 points |
| From 6.1″ > 9″ length/width | 150mm  > 230mm |  3 points |
| More than 9″ length/width | More than 230mm |  4 points |
Only major defects are taking into account. A serious defect is any defect that would cause a final garment to be considered a second.
* Upon the number and the size of the imperfections in the given yard, a maximum of 4 points can be given to one linear yard.
* Four points can be given for each linear yard when a defect is running continuously along the length of the fabric.
* Hole point may be evaluated by size.
| | |
| --- | --- |
| Holes and openings (the largest dimension) | Points |
| 1" or less | 2 |
| Over 1" | 4 |
General Inspection Procedures
Fabric inspection is done in suitable and safe environment with enough ventilation and proper lighting.
Fabric passing through the frame must be between 45-60 degree angles to inspector and must be done on appropriate Cool White light 2 F96 fluorescent bulbs above viewing area. Back light can be used as and when needed.
Fabric speed on inspection machine must not be more than 15 yards per minute.
Standard approved bulk dye lot standards for all approved lots must be available prior to inspection (if possible)
Approved standard of bulk dye lot must be available before starting inspection for assessing color, construction, finish and visual appearance.
Shade continuity within a roll by checking shade variation between centre and selvage and the beginning, middle and end of each roll must be evaluated and documented.
Textiles like knits must be evaluated for weight against standard approved weight.
Fabric width must be checked from selvage to selvage against standard.
All defects must be flagged during inspection
The length of each roll inspected must be compared to length as mentioned on supplier ticketed tag and any deviation must be documented and reported to mill for additional replacement to avoid shortage.
If yarn dyed or printed fabrics are being inspected the repeat measurement must be done from beginning, middle and end of selected rolls.
No penalty points are recorded or assigned for minor defects. Only major defects are considered.
Calculation of total points per yards
In 4 point system fabric quality is evaluated by unit  points/100 yd2

Acceptable Level:
Many used to say that up to 40 points per 100 square yards is acceptable. In the apparel and textile industry, textile mills, apparel brands and buyers set their own standards for acceptable points. A standards level is set by ASTM. 
Many mills grade fabrics as first quality and second quality instead of just Pass/Fail the fabric roll or fabric lot. Again grading is done based number of penalty points per 100 square yards.
One more thing you should remember that acceptable points can be defined as points per 100 linear yards as well as points per 100 square yards. Secondly, acceptable points for individual roll and acceptable average points of all roll are set at different level.
An international buyer that explains something like following 
any running defect more than 4 continuous yards will cause the roll to be rejected.
Fabric width up to 64-66 inches shall be classified as first quality if number of penalty points there in does not exceed 50 points per 100 linear yards. 
For fabric width wider than 64-66 inches acceptable penalty points should be proportion of 50 points per 100 linear yards. (Use 64 inch for such calculation) 
In general, acceptable level of 'points per 100 linear yards' or 'points per 100 square yards' are different for different fabric types. For example:
For Cotton Twill/Denim 28 points per 100 square yards (23 points per 100 square meters) for individual fabric roll
For All synthetic fabrics 20 point per 100 square yards (16 points per 100 square meters) for individual fabric roll
Example: A fabric roll 120 yards long and 46 inch wide contains following defects.
Defects

Defects point

 

4 defects up to 3 inch length

3 defects from 3 to 6 inch length

2 defects from 6 to 9 inch length

1 defect over 9 inch length

1 hole over 1 inch

4 x 1

3 X 2

2 X 3

 

1 X 4

1 X 4

4 points

6 points

6 points

4 points

4 points

Total defect points

 

24 Points
                                              =15.652. So, defect is acceptable.
Check sheet or Inspection Format                                                              
To record or to collects defects during inspection a simple check sheet must b used. A check sheet includes general details, details of fabric lot, fabric defects according their sizes, summary of fabric defects, quantity inspected and total penalty points and result of the fabric lot after inspection. Use tally marking for recording of number of defects. A sample 4 point system fabric inspection format has been attached at the bottom.
Types of defects found in fabric
Fabric checker should know common defects found in fabrics and he must recognize defects on the fabric at the time of fabric inspection. Some fabric defects are given below:
A major defect is any defect that, if found in a finished fabric /garment, would classify that fabric / garment as a second- rated.
| | |
| --- | --- |
| Major woven fabric defects  | slubs, hole, missing yarn, conspicuous yarn variation, end out, soiled yarn, wrong yarn. |
| Major knitted fabric defects | mixed yarn, yarn variation, runner, needle line, barre, slub, hole, and press off. |
| Major dye or printing defects | out of register, dye spots, machine stop, color out, color smear, or Shading. |
The Quality Inspector may include any other defect which he feels are of a major category and may forward such defect details to the customer for feed back as and when required.
Minimum acceptable width
This width is excluding selvedge. Fabric width will be checked minimum of three times during the inspection of a piece (beginning, middle and end of a piece). Pieces having a width of measurement of less than the specified purchased width shall be graded as second quality.
Defects Rules:
A continuous of defect shall be assigned four points for each linear meter or yard in which it occurs.
Any piece having a running defect through more than three continuous linear meters or yards shall be rejected. Regardless in point count.
Any piece with a full width defect over six inches in length shall be rejected.
Any piece that contains more than three full width defects per one hundred linear meters or yards shall rejected.
No piece shall be accepted that contains a full width defect in the first and last three meters or yards.
A hole or torn is considered to be a major defect and shall be penalized four
Fabric construction and weight, No tolerance will be allowed.
The distance between major defects should be more than 20 meters.
All major and full width defects should be seemed a polyester thread at the selvedge.
Waviness, tightness, ripples, puckering in body of fabric which would prevent the fabric from lying flat when spread in a conventional manner is not acceptable.
Following defects will be penalized penalty points as per rules:
Kinks, Knots, slub, contamination, spot, and half/double pick, cockled yarn, coarse pick. Heavy weft bar below 6" in length, set mark, rapping, broken pick, out mark, holes & float up to ¼ "
Following defects are cut table and will be rejected:
Frequent kinks, knots, slub, contamination, spots etc
Any continuous defect
More than one meters broken end, double end, wrong draw reed mark
Holes torn and float above ¼ "
Irregular selvedge, light weft bar, count variation, Lecco, shade variation
Heavy weft bar above 6: in length
The most commonly used system is the American 4 point system.
The ASTM D5430 standard explains how to assign points to each defect–mostly based on its size.
The overall result consists of two numbers (and they are all most buyers want to know regarding defects):
The average number of points (on a 100 meters basis) of all inspected rolls,
The proportion of rolls above acceptance limit.
Maximum Acceptable Points = 20 points per 100 sq. yards or 22 points per 100 sq. meters.
(37877)